Our consultants have many years of experience and extensive expertise within a number of different business areas. We provide services that range from a few single hours to significantly larger and more extensive projects. Contact us and we will help you tailor a solution that suits your business.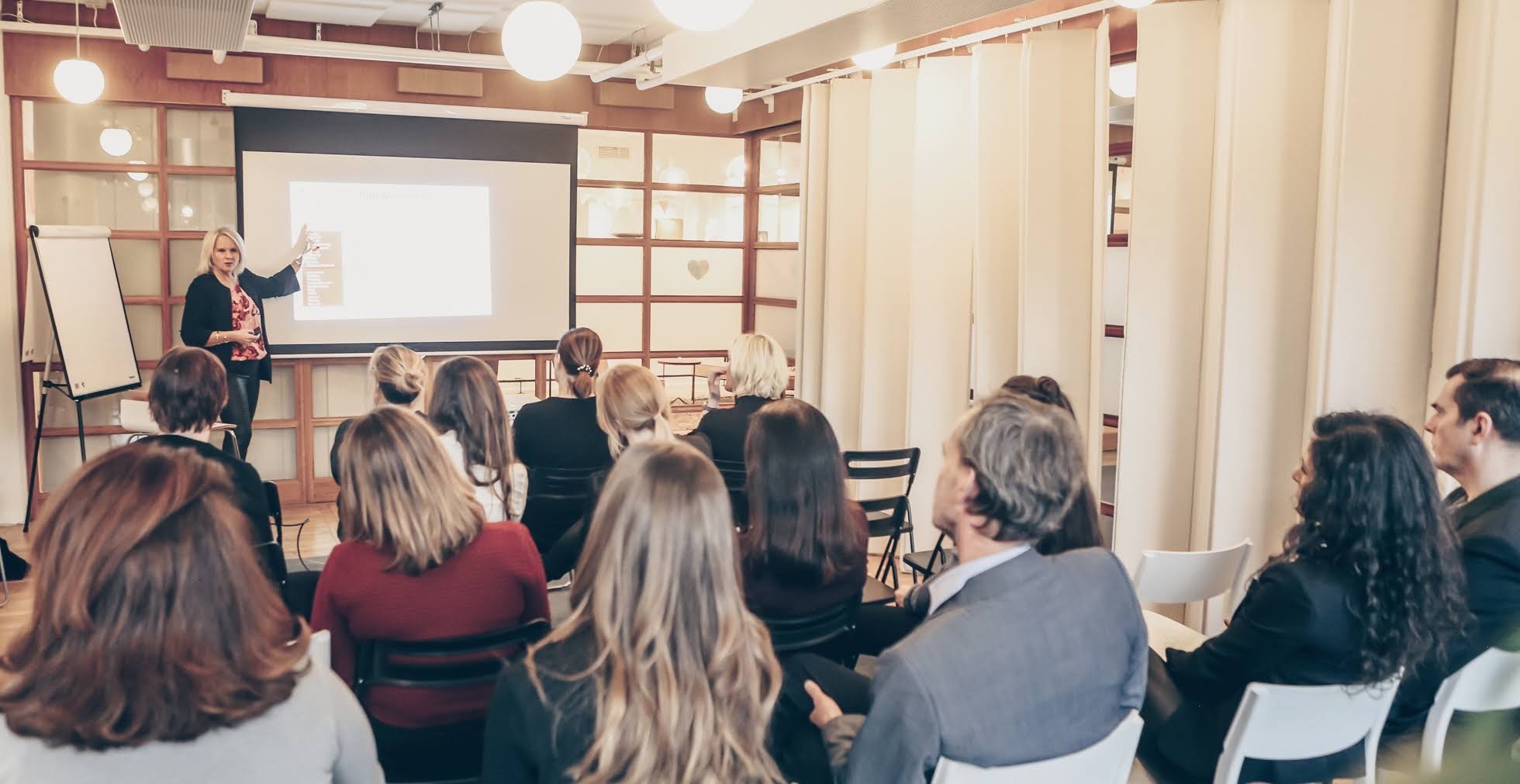 Consulting Services — We would like to help you with
Company-adapted Inspirational Seminars
We regularly organise Inspirational Seminars in different parts of the country. We can customize our seminars to a package that fits specifically for your business. Read more about our Inspirational Seminars here.
Personal and staff development
Do you want to develop your communication skills? Or maybe you want to learn new and unique insights about yourself? We tailor exercises for your workplace with a focus on personal and staff development. Communication is the most difficult thing there is, so how do we understand each other better at work? PulsAnalys DISC is a method that increases understanding and awareness in a workplace and promotes diversity in order to benefit from the individual strengths of all employees.
Leadership and leadership development
Good leadership must be constantly maintained and further developed. A workplace is dynamic, and a good leader must be able to keep up with the turns. PulsAnalys DISC can help you stay well-informed of what is happening at your particular workplace and what your employees are driven and motivated by in their work. Increased understanding of these processes is a favourable breeding ground for a good work environment where everyone is happy and performing at their peak every day.
Recruitment
Recruiting errors can be costly in the long run. PulsAnalys DISC's Personal Profile is nuanced and complete and gives you a very good picture of your candidates' soft values. What drives and motivates the person? How does the person relate to the others in the work team? What personal qualities can you as an employer benefit from? We give you the overall picture of your particular recruitment situation.
Team and group development
Team days are one of our most popular consulting services. PulsAnalys DISC is a very excellent tool for capturing and directing the interests and driving forces of your work group. How can your team develop further and collaborate even better? We review the profiles and personality types that exist and how to communicate and interact in the best and most favourable climate possible. Remember that differences are good and can be used positively if you only have the tools for it.
Conflict
Conflicts at work can be difficult to grasp. What triggered the conflict? Who are involved? How do we create a better understanding and dissolve the "knots" that exist? PulsAnalys DISC is a communication tool that highlights both the individual's and the group's interests in the limelight. Resolving a conflict requires a lot of fingertip feeling and smart leadership. We are here to help you raise the well-being and atmosphere of your workplace.